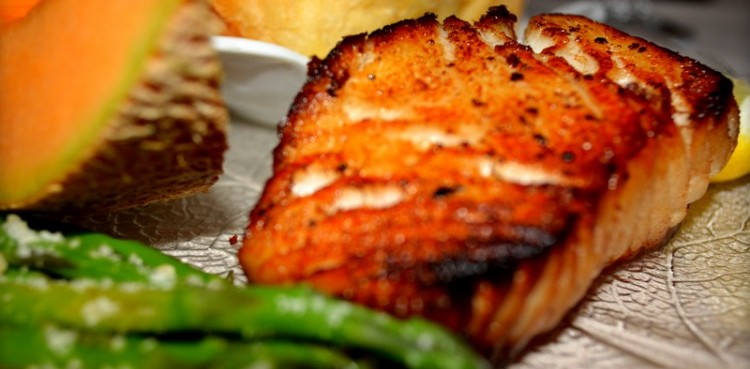 Everything we serve at Mary's is made fresh daily; from appetizers to desserts. Outstanding traditional, contemporary and specialty offerings are prepared from the finest fresh market selections available. Our menu is presented verbally, because we change often, sometimes daily, depending upon the variables of season and market, as well as our purchasing quality standards.
Some of our favorite appetizers include New Zealand Mussels, Escargot, Smoked Salmon, Shrimp Cocktail, Oysters (Various Ways, including the popular "Oysters Mary"), Crab Cakes, Lobster Ravioli, Brie Cheese, and California Chevre Goat Cheese. We usually offer 6-10 appetizers daily. Appetizers are generally $10-$12 and most are enough to share.
Seafood entrees typically include: fresh fish flown-in from the coast, shell fish such as freshwater shrimp, lobster tail, Alaskan king crab, "surf and turf" combinations, and a seafood pasta dish.
We usually offer various cuts and dishes in chicken, veal, USDA Prime beef, pork, lamb, duck, ostrich and more . . .
Entree prices usually range from $25 to 60, with the average being around $34. Entree prices include: soup OR salad course, side dish, wedge of fresh melon and a fresh croissant.
Lunch entrees are 11.00 to $24.00 and include soup or salad, wedge of fresh melon, and a freshly baked croissant.
To cap-off a meal at Mary's, tantalizing freshly baked desserts such as an individually baked White Chocolate Souffle, Pear and Raspberry Tart, Lemon Almond Tart, Apricot Almond Tart, Bread Pudding (made with seasonal fruit), Flan, and various Cheesecakes (seasonal fruit), will please any sweet tooth. Desserts range from $5 to $6.